Principal: Ms. Helen Molloy
Deputy Principal: Ms. Olive Cullen
St. Patrick's National School
Rathvilly
Co Carlow
Phone: (059) 916 1304
Email:
[email protected]
St. Patrick's N.S. is situated in the village of Rathvilly. The present building was opened to pupils in 1956 – prior to that the school was in the building which is now called the Phoenix Centre. Major works were carried out on the school in the early 1980's and in 2010.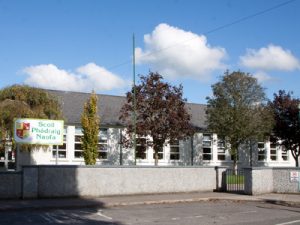 St. Patrick's N.S. is a co-educational institution and caters for pupils between the ages of 4 and 13. There is a current enrolment of approximately 200 students. The school has a staff of 14, including 11 teachers, 1 special needs assistant (SNA), a secretary and a caretaker/cleaner.
To get a flavour of the type of activities which go on in the school, log on to the school website at 'rathvillyns.com'.